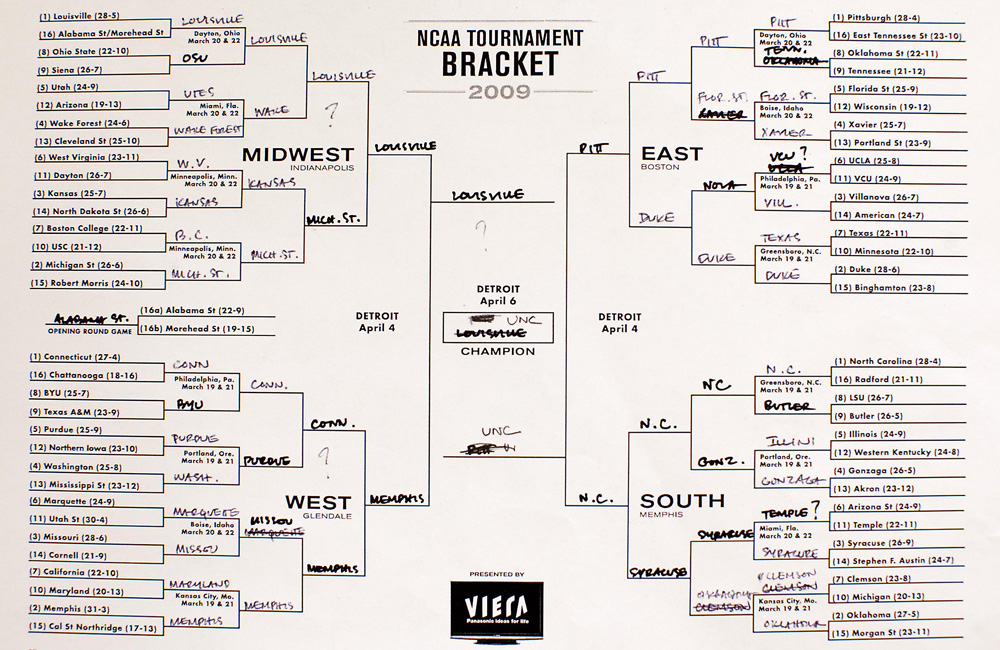 Seriously though, filling out an NCAA basketball tourney bracket is something millions of Americans do each year. For some, there is no better time in sports than that known as March Madness. I, for one, am not afflicted with the disease--basketball has never been my game (being short and shaped like a pear doesn't help). However, this President clearly enjoys sports and is determined to continue being a fan even from the cloistered Oval Office.
Most of our recent presidents have been sports fans: Nixon, Ford, the Bushes, and Clinton to name a few. Obama fits firmly in that group. What I find intriguing is that he is unapologetic about his preferences (
he's an avid White Sox fan and hates the Cubbies
) and enjoys the game from a lay person's perspective--he plays pick-up basketball whenever he can, and
sat with the fans at a recent NBA game and enjoyed a cold one.
Regardless of what your party ID is, if you like sports, you have to admit, that's pretty cool.