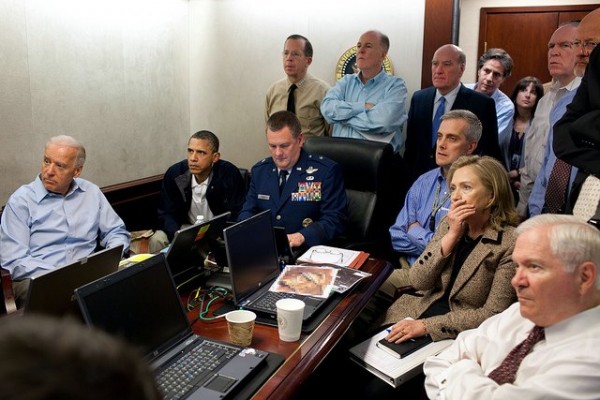 Politico Arena Topic: Lasting Damage From Shifting Bin Laden Details?
Did the administration jump the gun on releasing details on the killing of Osama bin Laden? Of course. Given the inaccuracies and number of facts the White House has had to walk back, it is clear that in the rush to inform the public, the administration did not get its facts totally straight.
In the end, however, it will have little impact on the public's judgment on the mission—a judgment that is overwhelmingly positive. President Obama was able to accomplish what his two predecessors were unable to do: eliminate the world's most feared terrorist.
In the short term, the "bin Laden bump" is a real boost to the Obama White House. And of course
President Obama's harrowing words in his 60 Minutes interview
that the world "will not see bin Laden walking on this Earth again" will forever remain true regardless of the quality of the information that was released in the mission's immediate aftermath.
Permalink to Politico Arena
comment