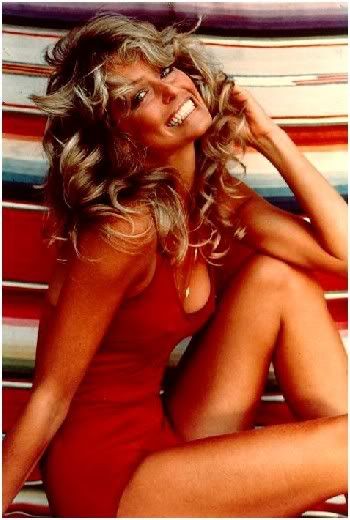 My head is spinning.
Hollywood lost two icons today.
Farrah Fawcett died at age 62 after a long battle with cancer
. She was an icon of the 1970s and her famous poster (seen here) hung in teenage bedrooms for years. Fawcett's death was followed shortly by the news that pop icon
Michael Jackson died of a massive heart attack at age 50
. No one quite captured the hearts of pop music fans like Jackson did in the 1980s, or divided the public like Jackson did in this decade.
It's not quite the same in magnitude as Presidents John Adams and Thomas Jefferson both dying on Independence Day in 1826, but for Hollywood, it's pretty significant.